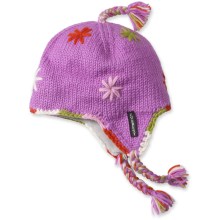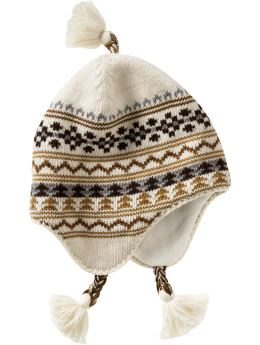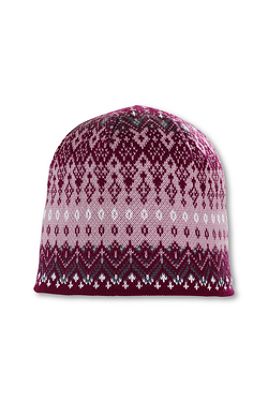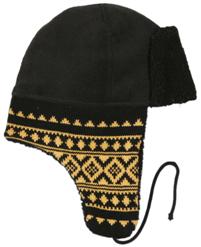 Toddler Winter Hats
Toddlers need protection from cold weather, especially in the exposed area of the head and neck. Fortunately, most manufacturers of high quality outdoor wear produce a wide variety of toddler winter hats and you should be able to find one that is perfect for your baby.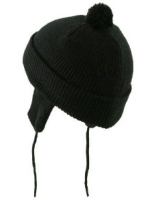 When selecting a winter hat for your toddler, you should keep a few things in mind. The climate your baby will be living in is the major concern when choosing a hat or winter beanie, because some colder climates call for thicker, heavier material that possesses more heat retention capability than lighter hats that are best suited for more temperate climates. It is a fact that the human body loses most of its body heat via the head and neck region and wearing a hat is a great way to reduce this heat loss and keep your child warm.
Consider how much time your infant or toddler will actually be exposed to the cold weather. Will he or she be outside for an hour or longer or simply a few minutes in the car waiting for the heater to warm the interior? Most young children do not spend a lot of time in the cold and usually do not need hats designed for those who are exposed to the elements for a several hours at a time. Be careful not to overdress you toddler by putting "too much hat" on his or her head. If you do this you run the risk of your child overheating and this is a very dangerous situation for young children because their core heating systems are not yet capable of regulating heat retention and cooling. Overheating can quickly lead to dangerously high temperatures and potentially, heat stroke, which can be fatal for children and adults.
You should measure your child's head prior to shopping for a winter hat. It is important that a good portion of his or her head is covered and that includes the ears. Some hats have ear flaps that can be pulled over the baby's ears to protect them from the cold. Winter beanies are a great choice for toddlers as they cover large portions of the head and can be pulled over the ears to provide a very snug, comfortable fit.
Pay attention to any fastening devices or chin straps that are included with any winter hat you are considering. While these features help keep the hat or beanie on the baby's head, some of them can create chafing on the child's neck, while others can potentially create a choking hazard if they are of the string or strap type fastener. Consider how active your child is, how he or she reacts to hats when they are placed on the head and whether or not a chin strap or other type of fastener is right for your specific situation.
Winter hats and snow beanies are available in a wide variety of styles, fabrics and colors and you will easily find one is perfect for your child's needs. You can find high quality hats ranging in price from $10-30 and they typically last a very long time if properly cared for. Toddler winter hats are available wherever outdoor clothing and winter wear is sold. You can find a wide variety to choose from at local stores as well as by shopping online. If possible, take your toddler with you so you can actually try various hats on him or her to see if they fit properly. You might even find some that match perfectly their nice toddler snow boots.
We hope we've helped you learn more about toddler winter hats and we wish you Good Luck and Happy Shopping!
Oenbopo Baby Winter Warm Knit Hat Infant Toddler Kid Crochet Fur Hat Beanie Cap
List Price: $12.99
Sale Price: $6.99





Description: (Recommendation: 0-36Months baby) 100% Brand New & High Quality Crafted from high quality knitting yarn Soft hat featured with durability and cosiness Hat only, any other accessories not included Material: Knitting Yarn Color: Red | Khaki | Black | White | Grey Length(Tiled): 23cm Opening(Tiled): 15cm (Can be stretched to 27cm) Note: 1...
Twinklebelle Baby Toddler Winter Earflap Beanie Hat (M: 6-24 Months, Cream Bear)
List Price: $19.99
Sale Price: $19.99





Based in Vancouver Canada, Twinklebelle Design Inc supplies "rain or shine" clothing to fine children's boutique stores across Canada & USA since 2008. These adorable super soft and cuddly hats or mittens or hat/mitten sets will keep your little one warm and cozy on chilly days...
2 Pack Of Kids Winter Warm Fleece Lined Hat, Children's CC Knit Beanie Cap For Girls and Boys
List Price: $19.99
Sale Price: $11.99





It's time to buy your kids a great hat for both warm and fashion!Package:2 pack Material:The winter warm baby hats are made of soft acrylic material. Cap circumference:22"-23" Suitable for the season: Fall and winter Washing instructions: To avoid becoming deformed and soaking for a long time, please wash it by hand, vertical drying...