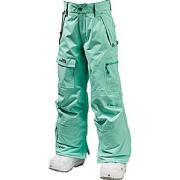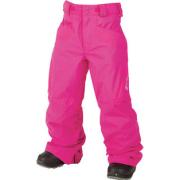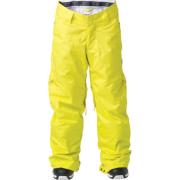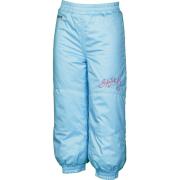 Toddler Snow Pants
Kids of all ages love to play outdoors during the winter months, but their young bodies still do not possess fully developed heating and cooling systems, which can lead to a young child quickly losing body heat and becoming cold, or even experience hypothermia while exposed to frigid temperatures.
Fortunately, there are many superb winter garments available on today's market and toddler snow pants are on item of cold weather apparel that can help your baby stay warm and dry during the most severe weather.

Unlike adults and older children, toddlers typically do not stay outdoors in cold temperatures for extended periods of time. This is relevant when choosing a pair of toddler snow pants
for your child because it means that you can usually bypass the heavy, thickly insulated designs that are made to be worn when staying in cold weather for several hours at a time. Most toddlers stay outside in winter temperatures for less than an hour and usually for much shorter durations of 10 - 40 minutes. This means that assuming your toddler is active and moving around he or she will produce body heat that if trapped and retained by several layers of clothing, to include a snow suit or snow pants, there's little danger of cold related injuries or discomfort.
Toddler snow pants are manufactured by most of the same companies that produce them for older children and adults and they are usually available in a wide array of designs, styles and colors. Sometimes the pants come as part of a set that includes a snow jacket, mittens and hat. Whether you buy a set or just a pair of cold weather pants for your child, remember that he or she will most likely be wearing at least two layers of clothing underneath them and you should buy the "next size up" when shopping. Dressing your child in outer wear that is too tight will result in discomfort, may affect walking stride and stability and will likely reduce the insulating qualities of the under layers your child is wearing.
You can buy a good, high quality pair of toddler snow pants that is matching the toddler snow boots for as little as $50, though some of the heavier, more insulated designs can cost considerably more. We recommend that you seek the advice of other parents in your area, which may have more experience than you when it comes to dressing a toddler appropriately for outdoor activities during cold weather.
Quality winter wear for toddlers can be found at many local department stores and on a large number of online stores. We believe that shopping online will provide you with the greatest selection and best chances for greatly reduced prices. We wish you luck in your search for a great looking, warm pair of toddler snow pants
for your child.
Happy Shopping!
Arctix Infant/Toddler Insulated Snow Bib Overalls,Black,4T
List Price: $28.00
Sale Price: $18.99





Designed specifically for the toddler category. This quality product made of nylon has the right combination of insulation and water resistance to keep the little one's warm and dry. The Arctix toddler chest high bib overalls are made dobby W/R + W/P 3000mm with thermalock coating which offeres a maximum degree of durability...
i play. Baby Rain Pant, Blue, 18-24 Months
List Price: $14.99
Sale Price: $14.99





Baby's clothes stay dry and protected on rainy days with the waterproof, PVC-free Rain Pants. The sealed seams and elasticized waist and ankles provide extra protection when playing outside on rainy days...
Carter's - Infant Girls Bib Snowpant, Grey 40008-24Months
List Price: $17.90
Sale Price: $17.90





Carter's - Baby Girls Bib Snowpant, Prepare her for the cold, Elastic shoulder straps with clasp closure, Zipper up front, Elastic side waist, Single zippered pocket, Snow gaitors, Insulated, Water Resistant, Machine wash and dry recommended, 100% Polyester, Made in China, #40008