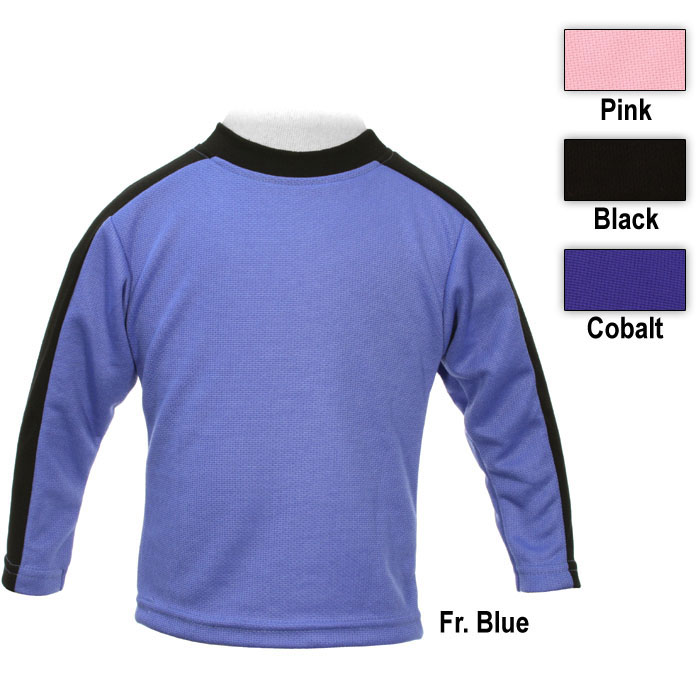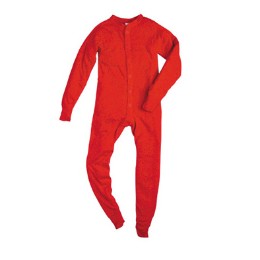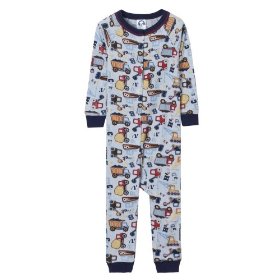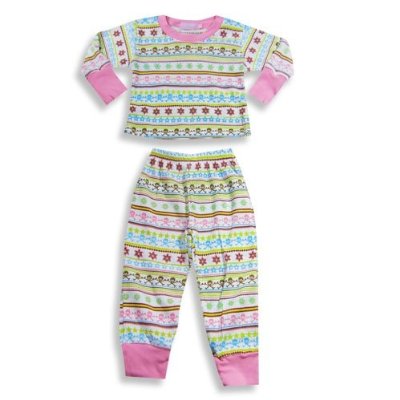 Thermal Underwear for Toddlers & Infants!
Toddlers and infants do not have fully developed internal heating systems and they get cold very fast when subjected to cold weather. A proven method to keep young children warm is to dress them in multiple layers of winter clothing, with the initial or base layer being thermal underwear, long johns, union suits, etc.
In the past, most thermal underwear was made of cotton fiber and today many brands still use this material. Cotton is not an ideal fiber for cold weather clothing because of its tendency to trap moisture, perspiration, etc., which produces wet clothing next to your child's skin, making him or her cold and uncomfortable. If your baby is not going to be active or playing in wet conditions, long underwear made of cotton will be adequate and will help retain body heat and promote warmth and overall comfort.
If your child is going to be active and perhaps perspire or if he or she will be exposed to rain, sleet or other wet conditions, you should consider under garments made of one of the modern materials that promote the wicking of moisture away from the skin, while simultaneously retaining your child's body heat.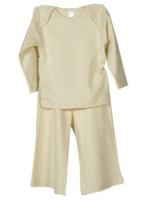 Thermal underwear and cold weather under garments made from these materials are easily found in local stores and on the internet. These under garments are typically made from polyester and polypropylene materials and are marketed under a variety of brand names such as Thermion, DriClime, SmartWool, ColdPruf, Duofold and Thermotech. There are many additional quality brands of cold weather long underwear being offered by many merchants and most of them do an excellent job at helping infants or very young children stay warm while exposed to cold weather.
You can find quality thermal underwear for infants and toddlers at many local department stores and stores that specialize in clothing designed for outdoor activities. There are numerous merchants selling these items online, with established companies like REI, Patagonia, Land's End, Cabela's and Eddie Bauer all offering these under garments and any other type of cold weather clothing necessary to keep your baby warm during the winter season.
We recommend that you do your shopping online, as we believe that there is a wider selection available at better prices than what you'll typically find at local stores. Make sure you order the proper size for your toddler, as dressing him or her in long underwear that is too tight or too loose can often reduce the clothing's ability to retain heat and help keep your child warm.
Hopefully, we've helped you learn more about thermal underwear and cold weather under garments, such as the toddler snow boots, that can help your infant or toddler stay warm and dry.
Happy Shopping!
Hometom Christmas Family Clothes Thermal Underwear Set (Kid, 2T)
List Price: $9.58
Sale Price: $9.58





Size Chart For Kids (Unit:cm/inch/1 inch = 2.54 cm): Size:24M --Label Size:2T --Bust:56cm/22" --Tops Length:37cm/14.6" --Pants Length:45cm/17.7"-- Height:80CM Size:3T --Label Size:3T --Bust:58cm/22.8" --Tops Length:39cm/15...
Alonea Winter Men Modal Long Johns Thermal Tight Pant Underwear Leggings (L, Gray)
List Price: $9.49
Sale Price: $9.49





NOTE: Please compare the detail sizes with yours before you buy!!! Use similar clothing to compare with the size. Specifications: Waist Type:Low Material:95% Polyester fiber +5% Spandex Pattern Type:Solid Length:Ankle-Length Thickness:Standard Package include:1PC Size Details: Size:M ---Waist:66-76cm/25...
Ultrasoft Merino Baby Base Layer Set 12-18M (Moss Green)
List Price: $59.00
Sale Price: $59.00





Base layer set with 1 merino wool onesie and 1 pair of merino wool pants - Big in size. Made from butter-soft, non-itchy 100% pure merino wool - Available in light pink, navy blue, moss green and marl-gray - Keeps babies warm even when damp When winter arrives and it's freezing outside, it can be tempting to keep your precious little baby inside and safe from the cold...
Lian LifeStyle 6 Pairs Pack Children Wool Socks Solid Color Size 1Y-3Y(Blue,Grey,Navy,Rose,Orange,Beige)
List Price: $22.99
Sale Price: $22.99





Treat your little one! • The wool blend in these unisex baby toddler wool crew socks are very absorbent, keeping your little one warm and toasty • Wool can absorb more than thirty percent of its weight in moisture, so they'll keep your child's feet warm even when soaked • Good calf grip, so they will stay on easily while being comfortable • Stretchable and highly cushioned • A variety of colors-pick your favorite!Other similar products we carry: girls socks crew smartwool socks kids crew socks wool kids fashion children non-skid socks unisex children socks girls cotton socks boys winter socks for kids toddler boots non skid kids socks girls toe socks girls girls ski socks kids non-slip cotton socks kids children wool socks baby wool socks boys wool socks for kids wool socks girls wool socks pack wool socks toddler boys winter socks boot socks children fashion girl socks kids boot socks baby thermal underwear crew socks kids hiking socks children knee high wool socks baby knee length wool socks her!
Merino Wool Kids BLUE pajama set. Sleepers for toddler & infant. Size 2T unisex
List Price: $64.99
Sale Price: $65.27





Merino Wool - the healthy choice for your child and the planet. Merino wool has plenty of highly desirable properties that make it an excellent choice for children's clothes. Our wool is made ethically in New Zealand using environmentally safe practices and manufactured in Vancouver...